Most of our communication at church occurs with one another. It's all important—requests for prayer, gratitude for volunteers, and planning for events. Yet, as we talk within our bubble, we forget how to talk with people outside of it. Then, our members begin to describe our church as "the best kept secret in town."
How can we change that? How can we construct a compelling message for our larger community?
I often work with churches whose communication mission and vision never reach anyone in our neighborhoods. Yet, we have to learn to talk with those surrounding the church, not just in the church.
What are some common steps for communicating our message outside of the bubble?
Listen. It's never a good conversation when only one person is talking. As churches, we have a lot of avenues to say things, but we don't always listen. So, that's the first step. Join a Facebook neighborhood group, look at demographic reports, and walk around the block. Talk with neighbors, engage with social justice advocates, and ask the local school what they need. Listen to the common fears and anxieties in which people simmer.
Think about your gifts and how they might meet the needs of those surrounding us. Churches have incredible resources that can meet fears, anxieties, and needs. When people feel stressed out because they have health problems, we have prayer groups and supportive, healing communities. When they feel stressed because of a lack of time or finances, we have places where we can re-prioritize our lives and call for rest. When they are grieving, we have rituals surrounding sorrow. When people feel alone, we have places where they can connect with other people.
Identify the problem and solution. When businesses start, they have to draw up a plan that indicated a problem and a solution. When an author writes a book, she has to do the same thing. Of course, churches don't have "the solution" to everyone's problem (any more than a business or a book does), but it's a good exercise to think about how your church community is helping.
Find your church's story. We all tell stories about our churches, so what is the story that best communicates who we are? Stories can inspire us, cast a vision, and create resilience. Can we dig into the history of our church and find a story that might resonate with the problem and solution we identified?
Figure out the best tools for communication. Many church leaders feel exhausted with email, so they're not excited about taking on a bunch of social media accounts on top of it. Yet, finding the right person (it may not be the pastor) and tools for communicating our message is extremely important. It might be through Google Map reviews, Yelp reviews, podcasts, Facebook event invitation, or giving out a bag with our church logo at the Farmer's Market.
I like to challenge churches to make sure that 50% of their communication is geared toward those who are outside of our church community. After all, we have the best news to share, it's not good to keep it a secret.
---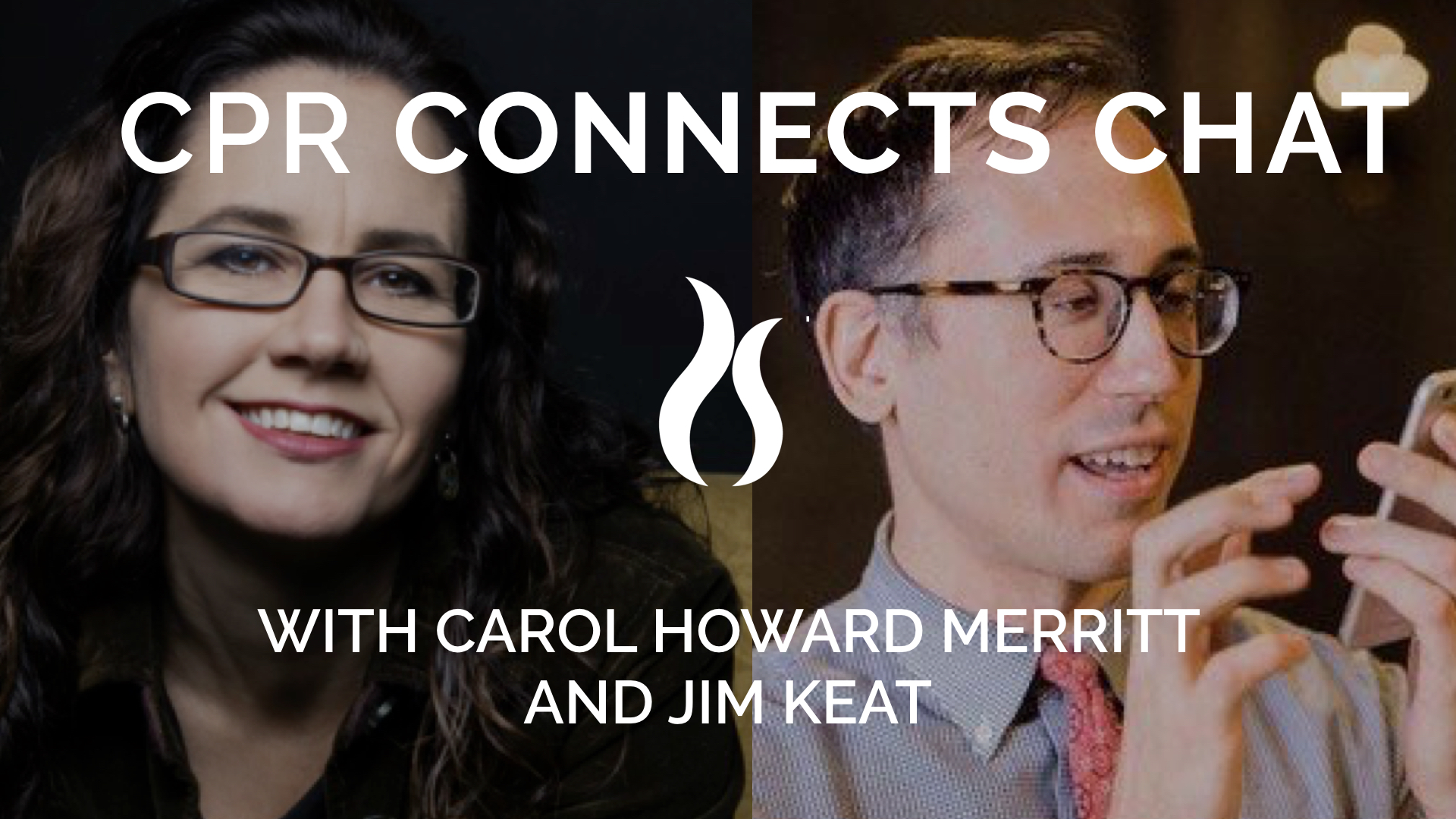 Want more? Join Join Carol Howard Merritt, CPR Connects Curator, and Rev. Jim Keat, CPR Director of Online Learning and Associate Minister of Digital Strategy & Online Engagement at The Riverside Church in New York City, for a chat on church communications on Friday, May 5 at noon Eastern.