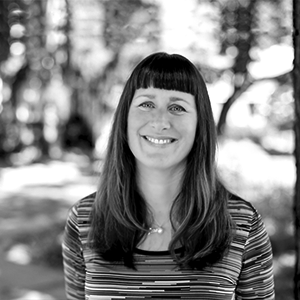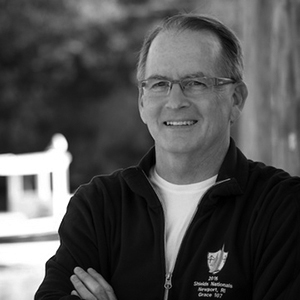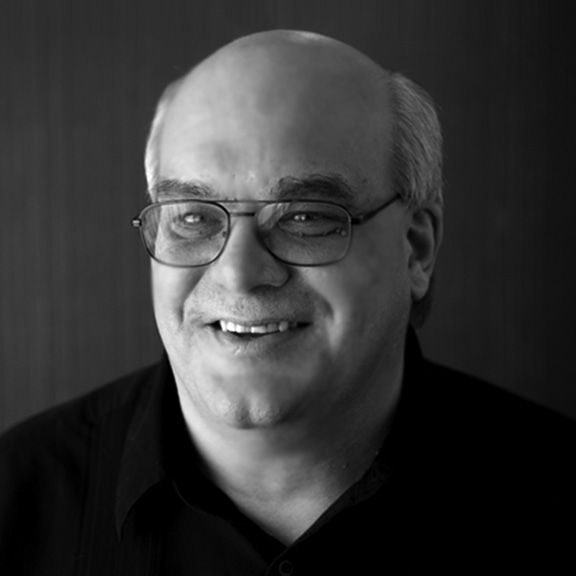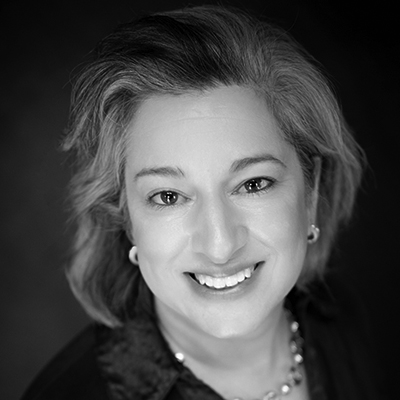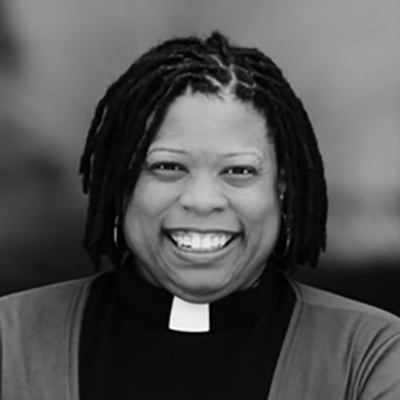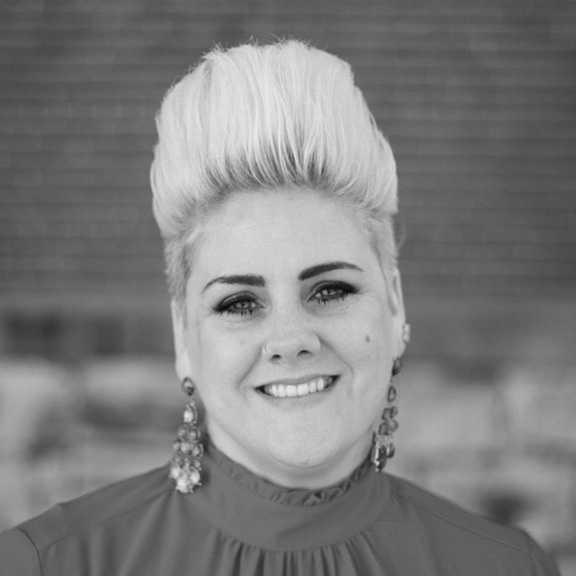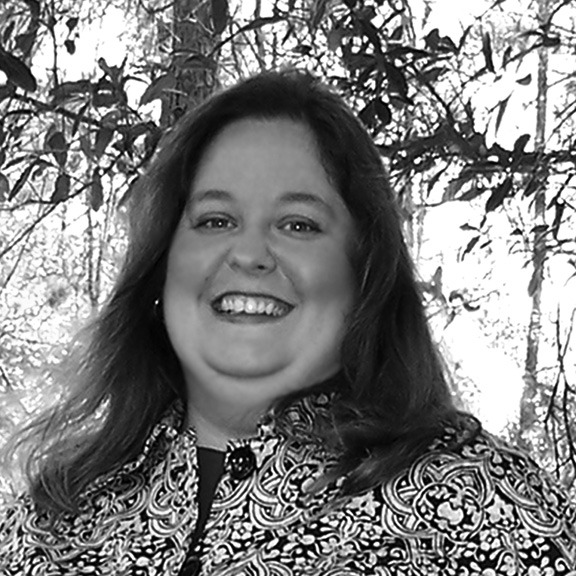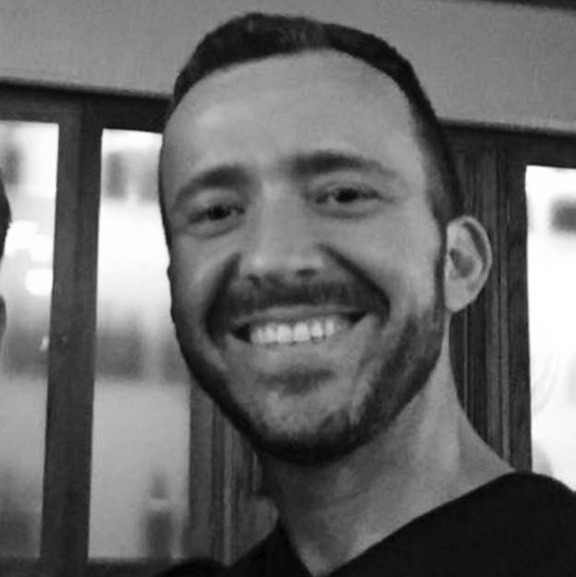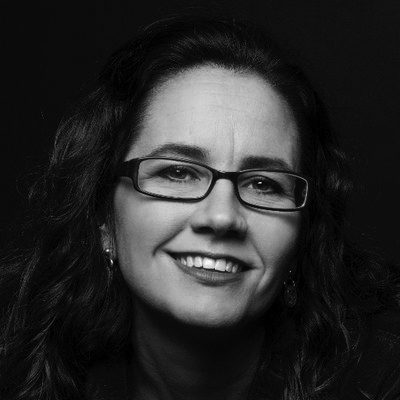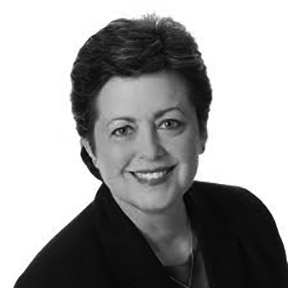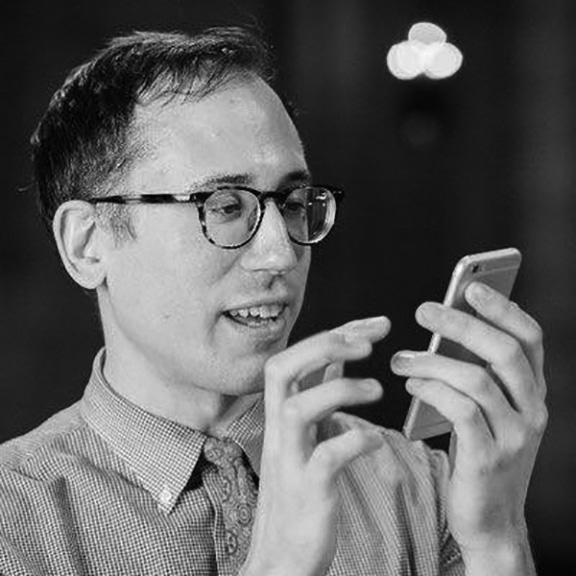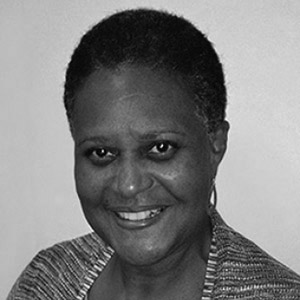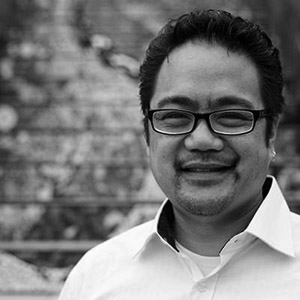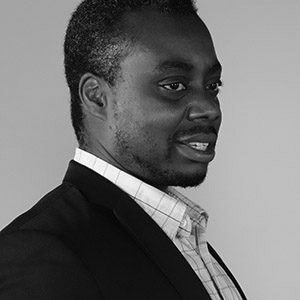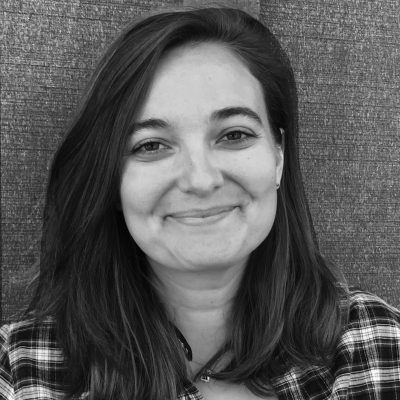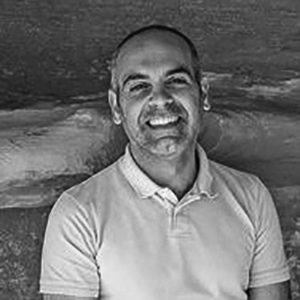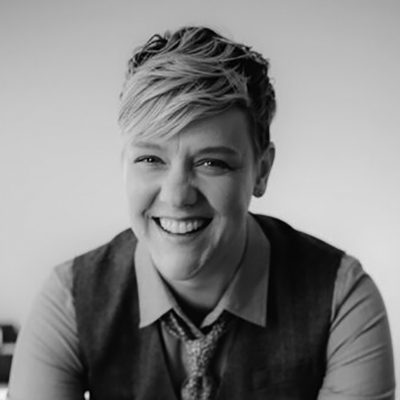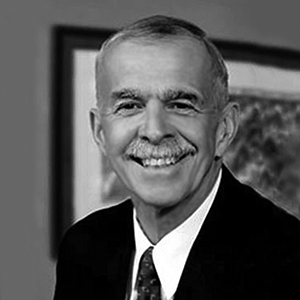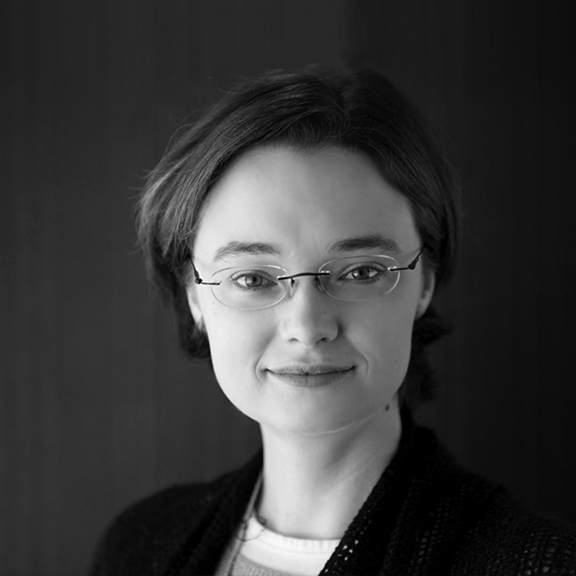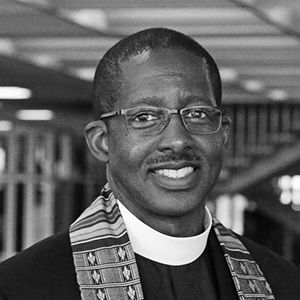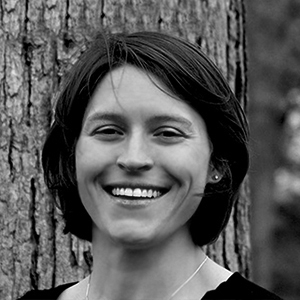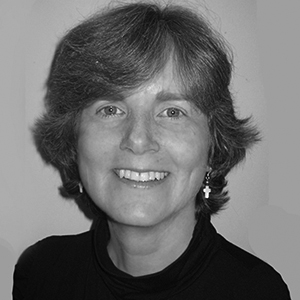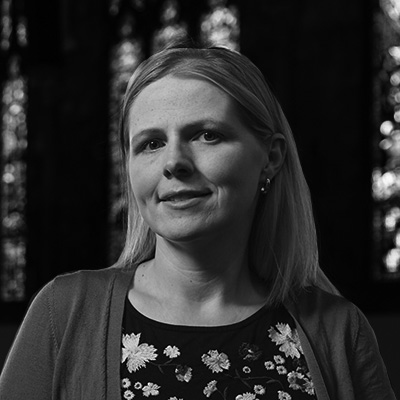 Consultant
Molly Baskette
Molly is the lead pastor of the quirky, loveable and burgeoning community of First Church Somerville UCC in Somerville, Massachusetts, and the author of the how-to manual for church resurrection, Real Good Church: How Our Church Came Back from the Dead and Yours Can, Too. A graduate of Dartmouth College and Yale Divinity School, Molly is a regular contributor to the United Church of Christ's Feed Your Spirit site, including the UCC Daily Devotionals, and the co-author of Remembering My Grandparent and Remembering My Pet, two practical grief books for children. She blogs on church renewal at realgoodchurch.com; on ministry, motherhood and cancer survivorship at revmolly.tumblr.com; and (occasionally!) on the crazy theological things kids say atwhatisgodfor.tumblr.com. And sometimes, she just lies in the hammock with one of her kids, and eats a popsicle. Molly's favorite place is in the kitchen, making food for parents of new church babies, but once in a while she does venture forth to speak or coach on topics like church conflict and renewal, authentic worship, transparency in stewardship and Christian spiritual formation for the next generation of human beings. She lives in Arlington, Massachusetts with her kids Rafael and Carmen, and husband Peter. www.firstchurchsomerville.org
Affiliate Coach
Shawna Bowman
Rev. Shawna Bowman (she/her/hers or they/them/theirs) is the first called and installed pastor of Friendship Presbyterian Church and has been doing ministry with the creative and justice-seeking folks here since 2011. Shawna is most grateful for the creativity, energy, and compassion the Friendship folks exhibit in everything from worship to community engagement. Shawna is a 2009 grad from McCormick Theological Seminary where she currently serves in Experiential Education and as Affiliate Faculty. Shawna is also a Co-founder of Creation Lab, an art collective and a working studio space at the intersection of creativity, spirituality and prophetic imagination located in Edgewater.
Senior Coach
John Burnham
John Burnham, PCC, is an ICF-certified coach whose leadership coaching for ministers, executives, educators, and young professionals builds on the twin foundations of communications and leadership experience in both business and non-profit worlds. He has spent more than 30 years focused on strong communications as a print and online editor, content marketer and editorial director. John has also embraced a full range of lay leadership roles in his UU congregation on the worship team, as board president, and leader of strategic planning, annual fund drives, and a major capital campaign. In addition, John has also held half a dozen leadership and board positions with a range of national and regional non-profits. He has been a member of the CPR coaching staff since 2016.
Director of Coaching & Contracted Services
Rev. Gregg Carlson
Gregg has a passion for growing and starting local churches.  He has been in ministry for over 30 years.  In addition to solo pastoring two renewal congregations and planting a church, Gregg has served a denominational executive, executive director of a camping ministry and 10 years as an executive pastor in large church settings. He has been with Convergence since it began in 2009, and is the Director of Coaching & Contracted Services. His focus is working with denominational bodies, coordinating local church consulting and leading Convergence's initiative in Staffing Consultation.
Senior Coach
Annette Flynn, M.Div., M.S.O.D., ACC
Annette Flynn has had a diversified career in religious organizational leadership, coaching, and organization change consulting. She has worked as both a lead and associate pastor of churches, as the Director of a regional clergy continuing education program, and now as a self-employed coach and consultant.
Annette specializes in coaching leaders and aligning systems for agility and effective fulfillment of mission. Her skills include leadership development, strategic visioning, launching new projects, creating sustainability in organizations, and facilitation. She has over 20 years of experience in leading churches and has been a Senior Coach with Convergence for 4 years. She has designed and delivered leadership training and facilitated group interventions ranging from 12 to 150 participants. Annette has experience working with churches, denominational judicatories, the durable medical equipment industry, non-profits, and higher education. Her professional and volunteer experiences have utilized her skills in problem-solving, analysis, data gathering, systems leadership, interpersonal relations, cultivating and increasing engagement, strategic thinking and planning. Annette is a collaborator who loves to partner with and serve others to achieve their desired outcomes for the greater good.
Annette holds a Master of Science in Organization Development from the Graziadio School of Business at Pepperdine University in Malibu, CA, a Master of Divinity from the Divinity School at Duke University in Durham, NC, and received her Bachelor of Arts in Economics from Hobart and William Smith College in Geneva, NY. She is a certified coach with the International Coach Federation, a trained Collaborative Change Approach Facilitator, holds a certification in Clinical Pastoral Education, and is an ordained United Methodist clergy.
Affiliate Coach
Rev. Nikki Frontz
Reverend Nikki Darlene Frontz (She/Hers/Her) is an out of the box creative thinker and doer that thrives on possibility. She loves to boldly inspire people to their fullest potential by empowering them and by challenging the status quo. She believes that God welcomes all to the sacred table and inclusivity is how she does life. She brings a holistic view in her coaching and is extremely innovative. She can coach anyone about anything and she specializes in organizational empowerment, authentic leadership, fun and enjoyment, and spiritual life coaching. She loves to partner with people to explore experimental ways to be with God. She is the Community and Spiritual Leader (Pastor) at Solomon's Porch in Minneapolis and the founder of Rebel Harmony, a company that provides tools to empower people to live their best lives. She is just trying to be a blessing and assist people in living their best lives.
Senior Director of Communications & Marketing
Rev. Anna Golladay
Rev. Anna Golladay (she/her) is the Senior Director of Communications and Marketing at Convergence. Anna has served as associate pastor in the United Methodist Church. Her ministry is under girded by social justice and the inequity that exists both in and outside the church's walls. She is diligent in her advocacy for full inclusion for all persons in the United Methodist church. She is a protest chaplain and engages in embodiments of justice – in the streets and offices of power. She is an entrepreneur, running a small online-based apparel shop called Bias & Bourbon and social enterprise, Work of Place. She spends free time as an avid football and hockey fan and with life-partner to Mike, a small-animal veterinarian.
Director of Research & Development
Rev. Dr. Anna Hall
Rev. Dr. Anna Hall is an ordained Baptist minister who has coordinated programs and conducted research in churches, nonprofits, and universities. In her work as Director of Research and Development for the Convergence, she curates a library of cutting edge resources for members; conducts onboarding and evaluation/quality improvement efforts for our reVision church renewal platform; draws ib the latest research from across the fields of religious practice, organizational development, and adult learning to inform product development and implementation; and coordinates grant-based fundraising. She holds a Master of Divinity from Candler School of Theology, Emory University, a Master of Public Administration from Valdosta State University, and a Ph.D. from the University of Georgia, where her research focused on congregations experiencing a change in pastors.
Operations Manager
Chris Hamel
Chris Hamel has served as Operations Manager since 2011. Chris brings over 20 years of diverse experience in small business management. Chris started his career as the first employee of a start-up software enterprise that became one of the fastest growing privately held companies of the 20th century and also managed a successful home renovation business during the economic downturn. He lives in Portland, OR.
Affiliate Coach / Consultant
Rev. Carol Howard Merritt
Rev. Carol Howard Merritt is a minister whose writing, speaking, and teaching is anchored in theological wisdom and sociological insight. She's a sought-after keynote speaker, especially on the topic of ministering in a new generation.
After being raised as a conservative Baptist and attending a fundamentalist Bible college, Carol studied at Austin Presbyterian Theological Seminary in Texas and became a Presbyterian (USA) Minister. She's known for serving growing Presbyterian (USA) churches, especially those with a deep commitment to serving the poor and disenfranchised.
A pastor for almost two decades, Carol has served Presbyterian (USA) churches in the swamps of Cajun Louisiana, a bayside village in Rhode Island, and an urban neighborhood of Washington, DC. This breadth and depth of practical experience informs her consultations with denominational governing bodies, seminaries, and local churches. Carol is an Adjunct Faculty member at Dubuque Theological Seminary.
She is the award-winning author of Tribal Church: Ministering to the Missing Generation,Reframing Hope: Vital Ministry in a New Generation, and Healing Spiritual Wounds: Reconnecting with a Loving God After Experiencing a Hurtful Church. She wrote the Advent devotional, ​I Am Mary, and she is a frequent contributor to books, websites, magazines, and journals. She is a regular writer at the Christian Century where her blog is hosted.
She was a founder and host of UNCO, an open-space "unconference" that attracts church leaders across denominations and generations, and she co-hosted the thought-provoking podcast, God Complex Radio, with Rev. Derrick Weston.
Carol is married to Rev. Brian Merritt. When not at a podium, pulpit, or an airport, Carol can be found in New Canaan, Connecticut, where she serves as the Bridge Pastor for First Presbyterian Church.
Affiliate Coach / Consultant
Jo Hudson
Jo Hudson is a spiritual leader, pastor, mentor and community builder, currently serving as Co-Pastor of the New Church – Chiesa Nuova, United Church of Christ in Dallas, Texas. Jo has also taught at Brite Divinity School on the campus of Texas Christian University in Fort Worth and has taught at and served as a Hardin Family Preaching Mentor at Perkins School of Theology at Southern Methodist University. Jo is frequently sought by the media for her perspectives. She writes a blog, "A Place At The Table," where she comments on all aspects of life and spirituality. She has also served as Senior Pastor of Cathedral of Hope United Church of Christ (UCC) in Dallas, Texas, the world's largest liberal Christian church with an historic and primary outreach to lesbians, gays, bisexuals and transgender, queer/questioning people, their friends, families and allies.
Director of Online Innovation
Rev. Jim Keat
Rev. Jim Keat is the Director of Online Innovation at Convergence. Jim is a divergent thinker, an ideation specialist, and an aspiring minimalist. He is the Associate Minister of Digital Strategy & Online Engagement at The Riverside Church in New York City as well as the creator of online projects and platforms like Thirty Seconds or Less, That'll Preach, and more.
Senior Coach
Betty Morton, JD, MA, MDiv, PCC
Betty Morton is a Professional Certified Coach (PCC) credentialed through the International Coach Federation. She is ordained in the United Church of Christ and based in Durham, NC. Betty has dedicated her life to human well-being and relational excellence — first as a counselor, then as a lawyer and business executive, and now as a professional coach and minister. Drawing from her counseling, legal and spiritual backgrounds, Betty is able to help bring clarity to individual strengths, challenges and goals; interpersonal dynamics; and what it takes to build the lives, relationships, and communities we want. Her focus on living powerfully from our spiritual core combined with practical leadership skills, helps clients both stay centered and achieve their goals while working well with others. She encourages self-awareness, compassion for diverse others, high-quality communication skills, as well as attention to the cultures we create. Betty is a certified Social and Emotional Intelligence Coach and DISC Administrator. She has coached with CPR for over three years and also has her own coaching and consulting company, Rise Coaching, LLC, since 2010. Betty coaches executives, leaders and individuals – one-on-one and in groups.
Senior Coach
Bruce Reyes-Chow, M.Div, Gallup Certified Strengths Coach
Bruce is an author, speaker, parent, consultant, coach, podcaster, and pastor. He speaks and writes on issues of faith, technology, race, parenting, and church culture. Bruce's main coaching and consultng work with organizations has addressed organizational systems, institutional change, and long-term visioning. With individuals he often addresses church planting, understanding authentic leadership styles, maintaining work-life balance, and helping people move from passion to implementation. He has experience working with the Myers-Briggs Personality Type Inventory, The Enneagram, is a Gallup-Certified CliftonStrengths Coach and trained in Organizational Transition Leadership and Pastoral Care and Counseling. He lives in Palo Alto, CA where he and his wife, Robin, have raised three daughters and numerous canines. Bruce welcomes interaction via @breyeschow on most social networks.
Senior Coach
Lawrence Richardson
Our Whole Lives Curriculum trainer
ASDIC – Anti-racism group facilitator
Masters in Christian Ministry
Social Media marketing trainer
ACC trained
Lawrence joined the CPR team in 2013 as our social media strategist and since then has become a professional clergy coach. Lawrence is the author of, I Know What Heaven Looks Like; and in addition to his work on our team, he is also a Pastor at Linden Hills United Church of Christ, a Media Trainer with Auburn Seminary, and he uses multiple online platforms to minister to followers that span the globe. Lawrence has been featured in publications such as Huffington Post Religion and The Root, and is the recipient of service awards including the Humanitarian Award from Black Transmen Inc., was a 2014 Trans 100 honoree, and a 2017 Transgender Stellar Awards Nominee for his work in digital communications.
Director of Frontline Faith
Rev. Laura Robinson
Senior Coach
Elias Scultori, PCC, MM
Elias Scultori, PCC, MM is an ICF certified coach with over 1750 hours of direct individual, group and organizational coaching intervention. He has over 35 years of professional experience as a lay minister working with churches and non-profit organizations in a leadership and mentoring position both here in the USA and his home country, Brazil. Elias is a faculty member at both C4C and CoachU where he has had the opportunity to work with students and mentees from all around the world. He is a certified Myers-Briggs® practitioner and a certified Health Coach. He has earned the designation of Professional Certified Coach (PCC) from the International Coach Federation (ICF) where he is also a registered Mentor Coach supporting the new generation of coaches in their certification process. Elias holds a master's degree in Sacred Music from the Westminster Choir College in Princeton, NJ. He is also a graduate of the Institute for Integrative Nutrition in NYC and a member of the Pi Kappa Lambda society. Elias maintains his coaching practice at his home in Bloomfield, NJ where he lives with his partner Christopher. His coaching approach is focused on clarifying purpose and vision along with developing sound strategies and sustainable actions towards the defined goals. He is a specialist in using the ICF Core Competencies as the perfect structure to support the coaching process. Compassion, patience, organization, insight, diversity, along with drive and commitment are some of the traits of his practice.
Affiliate Coach
Emily Scott
Emily Scott (she/her/hers) is a church planter. A Lutheran pastor (ELCA), Emily believes that Christian practice holds out rich possibilities that call us to reach out across boundaries in love, learn through discomfort, and build relationships that bring God's realm close. Queer and genderqueer, she is committed to building communities of faith that dismantle fear and hate, affirm LGBTQ+ people, and confront racial injustice. Emily currently serves as the founding pastor of Dreams and Visions, an imaginative spiritual community of restoration, rooted in the LGBTQ+ community. Called to this work by the Delaware-Maryland Synod, worship at Dreams and visions is soulful and Spirit-led. From 2008-2017, Emily served as the founding pastor of St. Lydia's Dinner Church in Brooklyn, where worship is a full meal, shared around a dinner table. Emily and the congregation were involved on combating police brutality and a lack of affordable housing with organizations such as Faith in New York. St. Lydia's is now a national model for new church starts and congregations seeking to explore the practice of Dinner Church. A graduate of Yale Divinity School, Emily received the Alumni Award for Distinction in Congregational Ministry in 2016. She was the Director of Worship at The Riverside Church from 2007-2009, and a co-founder of Music That Makes Community. Her work at St. Lydia's has been covered by The Atlantic and the Wall Street Journal. Her book, For All Who Hunger: Searching for Communion in a Shattered World, will be released in Spring, 2020 from Convergent, an imprint of Penguin Random House.
Consultant
Steven Sterner
The Rev. Steven Sterner (Steve) has over 40 years of experience in every setting of the United Church of Christ. He has served local churches as a pastor, including as a new church start pastor. Steve has served as an Interim Conference Minister in Southern California, Nevada; he is a former officer of the United Church of Christ having served as the Executive of Local Church Ministries from 2008-2011 and most recently is serving as the Acting President of the Pacific School of Religion in Berkeley, California. Steve is an excellent pastor, a strategic thinker with a deep love for the United Church of Christ and a passion for local congregations. In his role as Executive of Local Church Ministries, Steve was relentless in insisting that a primary focus of ministry be the revitalization of local congregations. He understands the needs for churches to be both serving and ministering to the persons who are in our pews and have been long and faithful supporters and partners AND he knows that reaching out to new generations of persons who are spiritually hungry is critical if we are to live out the gospel mandate to be bearers of the good news to a new generation.
Founder & CEO
Rev. Cameron Trimble
Rev. Cameron Trimble is a serial entrepreneur committed to the triple bottom line – a concern for people, progress and the planet. Driven by an adventurous spirit, she co-founded and serves as the CEO of Convergence, an international church consultancy. She serves as a senior consultant, a frequent speaker on national speaking circuits, is a pilot and an author.
Cameron is particularly focused on human transformation and leadership. Her coaching clients are primarily executive leaders going through dynamic culture transformations. Diversity, she believes, is the source of lasting innovation and the driver of fair profit.
As a pilot, Cameron learns many of her leadership lessons through the adventures of the cockpit of her airplane. She has authored six books including Searching for the Sacred and Piloting Church. She has also enjoyed a career as an ordained pastor in the United Church of Christ, serving as the pastor of four congregations in the Atlanta area. Hers has been an eclectic career path – undoubtedly with more adventures to come – and she welcomes the wisdom she gains each day on the way.
For downloadable speaker information, click here.
Senior Coach
Byron Wade, M.A.C.E., M. Div., D. Min.
A native of Los Angeles, Byron is the pastor of Davie Street Presbyterian Church in Raleigh, NC since 1996. Very active in the denomination in the Assembly Council and his greatest joy is walking alongside pastors in the journey of ministry. He is a co-pastor mentor with the PCUSA Company of New Pastors program and a Team Leader for Presbyterian CREDO. He is married to Regina Fleming Wade and they have a teenage son, Andrew. His hobbies are reading, traveling, and watching football.
Affiliate Coach / Consultant
Sara Wilcox
Rev. Sara Wilcox serves as a local church pastor in Asheville, NC. With a heart for the new things breaking forth in the church, she understands the complex work we are called to as we bring forth the best of what we have been and help make possible that which has not yet even been imagined. Before her call to ministry she imagined she would be a college professor and studied political science at the University of Wisconsin. She discerned her call to ministry during that time and shifted gears toward her theological education. Sara received her M.Div. from Chicago Theological Seminary where she was challenged to ask new questions and look further than what is before us for the answers. She has served as a trauma chaplain and worked on behalf of men in the criminal justice system advocating for alternative sentences to incarceration. During those years, she helped birth Land of the Sky United Church of Christ where she spends a lot of time with amazing people living justly, loving abundantly and walking humbly. In her work at CPR, she serves as a coach, consultant and online educator to those hoping to do a new thing in the church. Her primary focus is church planting and church restarts.
Senior Coach
Deb Winters, PCC, M.Div.,Ph.D.
The Rev. Dr. Deborah Winters is an ordained pastor in the United Church of Christ who served 24 years as a settled pastor and now serves as a Transitional Specialist. She is on the faculty of Palmer Theological Seminary of Eastern University. She co-edited the book, Who Killed Goliath? Reading the Bible with Heart and Mind, has written on the Psalms in The Pastor's Bible Study Vol. 3: A New Interpreter's Bible Study, and has written sermons and worship settings for the Minister's Annual Manual from 2008 until 2014. "In 2014 while teaching my Women in the Bible class, I was privileged to be a part of the movement of the Holy Spirit as my students took a risk and with the help of Judson Press published a Bible Study/Small Group ministry resource book entitled, Through Her Eyes: Bible Studies on Women in Scripture. This book went on to win the Silver Medal Illumination award in Biblical Studies and was a finalist in the 19th annual Indies book of the year award in Women's Studies. I am delighted to report that the 2016 Women in the Bible Class will also be publishing a Bible Study/Small Group ministry resource book entitled, The Marginalized, the Maligned, and the Miraculous: Bible Studies on Women in Scripture to be released in February 2019." Deb earned her Professional Certified Coach (PCC) status through the International Coaching Federation, is a coach for the Center for Progressive Renewal , joined the faculty at www.Coaching4Today'sLeaders.com and www.Coaching4Clergy.com where she coaches and trains coaches, and founded www.debwinterscoaching.com . Deb and her husband Gary started God's Precious Children, a non-profit organization working in Liberia, West Africa giving young people in need a better chance for a brighter future through an education. Deb's specialty is working with Pastors, congregations, and non-profit leaders and organizations in the midst of change, whether it is a new church/org.
Coach / Consultant
Mariah Furness Tollgaard