Developing and energizing stronger, more confident leaders who will have the knowledge and skills to help their congregations thrive and find their way on this ever-changing digital landscape.
1
To
connect and empower emerging digital ministry leaders,
---
2
To
equip and train clergy and faith leaders for digital ministry in progressive faith communities,
---
3
To
anticipate the needs and opportunities that faith leaders and communities will encounter on this ever-changing digital landscape
---
---
The Convergence Digital Ministry Fellowship Program will respond to 21st century challenges in 21st century ways. It is a big dream: to empower leaders who can model what digital ministry could look like in various contexts, to equip and inspire faith leaders in varying contexts with different technological abilities to take their necessary next step in digital ministry, and to look forward to where this might be headed rather than perpetually looking back and wishing we could relive our "glory days" of the past.
Why Now?
The ongoing COVID-19 pandemic pushed faith communities around the world into the deep end of digital content and online community. While many faith leaders and communities have learned new skills during this time, many continue to feel stretched thin, overworked, and ready to burn out. But the past few years remind us that the church has always been called to embrace change. This is built into our DNA. This whole movement started with change (incarnation) and change (Pentecost) and change (gentiles) and change (Constantine) and change (monastics) and change (the Reformation) and change. Convergence believes in "ecclesia reformata sempre reformanda" -- the Church is reformed and always being reformed" -- the church needs to be true to who she has always been called to be -- alive and active and present in the world around us. We can't look the way we always have in the past. To be a person of faith doesn't mean you have to be a person of antiquity. We need to be prepared for and ready to embrace (and cause?) change in the world and within the church. If we don't, then we will always be one step (or one decade) or more behind.
The next iteration of the church will likely look similar to the last major communications revolution she caused/endured. Just as the invention and adoption of the printing press made the Bible more easily available in the language of the people, emerging technologies will continue to make the word and work of God available to people all around the world. This is a good thing, but just like putting the Bible in the hands of everyone, it can also be dangerous, leading to both helpful and harmful theologies and interpretations of the Bible. Suddenly anyone with a smartphone can become a preacher on YouTube or TikTok, regardless of their training or accountability. But at the same time, anyone with a smartphone can access and engage faith communities that will welcome and accept them, where previously they may have found themselves excluded due to their race, gender identity, or sexuality.
So what will the next iteration of the church look like? It will continue to be grounded in our local contexts but more connected to faith communities in the wider world. The church will recognize that belonging extends beyond four walls as we engage sermons and speakers and faith formation content from around the world. We think that the next iteration of the church will embrace both physical and virtual experiences. After all, virtual is not the opposite of real. It's the opposite of physical. They are both real. This will create tension in what it means to be a "local church" when we can have a global reach and impact. But that has always been the tension of the church, now we're just all experiencing and exploring it all around us.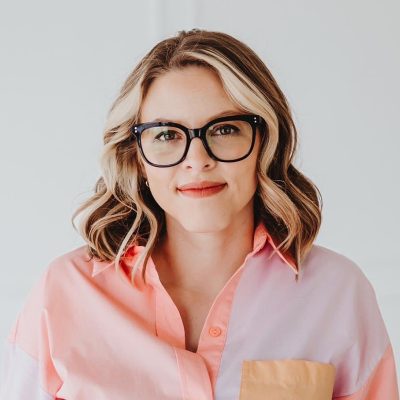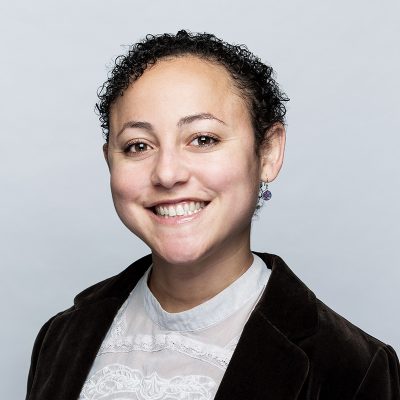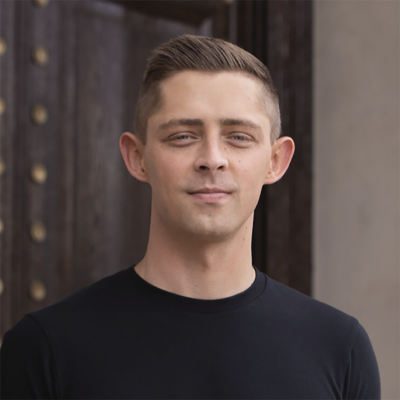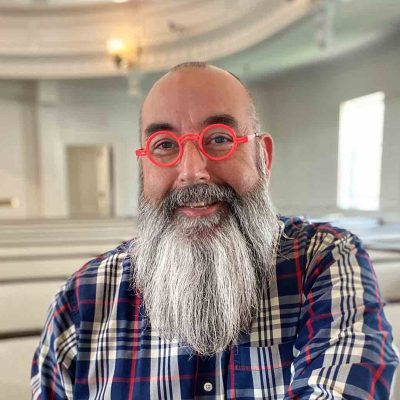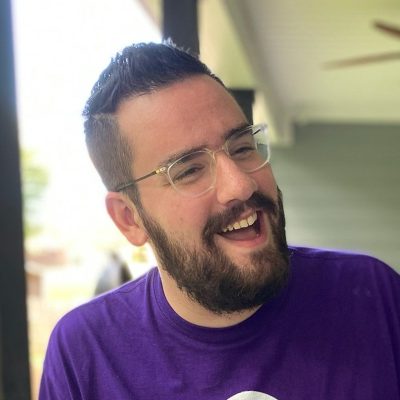 Ashley Dargai
Ashley is a writer, pastor, mom, and teacher at heart. After working as a high school English teacher, Ashley attended seminary at Brite Divinity School and became ordained in the Christian Church (Disciples of Christ). She previously served as senior minister in a congregation outside of Fort Worth, Texas, and now works as a chaplain in a pediatric hospital. She also pastors on TikTok and Instagram, as well as publishes a weekly newsletter on Substack.
How are you engaged in Digital Ministry?
I publish a weekly newsletter in which I address matters of faith and doubt, particularly from an ex-vangelical and nihilistic perspective. I also pastor on TikTok (with some Instagram crossover) in which I present faith from an ex-vangelical and progressive perspective. I offer alternatives to fundamentalist and evangelical (and tired mainline) faith to approaching God, scripture, and the church, particularly in a world that feels increasingly apocalyptic.
Daniella Hobbs
Daniella Hobbs is a doctoral student in Ethics and Society through the Graduate Division of Religion at Emory University. Her research interests center around the contemporary ethics of racial identity formation, specifically multiracial identity in the United States. She is passionate about using digital media in order to make religious education accessible outside of the academy, and currently serves as a Digital Scholarship Assistant at the Emory Center for Digital Scholarship. Prior to Emory, Daniella received a bachelor's degree in Documentary Studies and Production with a minor in Sociology from Ithaca College, and a Master of Divinity degree with a concentration in social justice advocacy from Drew Theological School.
How are you engaged in Digital Ministry?
I started a TikTok and Instagram account (@re.coalition) with a peer during my master's program, and while I still love that space and what we were able to do there, I am starting a new personal endeavor. Over the summer I will be launching a branded account called Fluorescent Beige Field Notes across multiple platforms (Medium, TikTok, and Instagram). This account will include personal reflections and my learnings from my PhD program in religion and ethics. While my previous account was based on deconstruction, this account will be focused on nurturing spirituality after your faith has been unbound. 
Bethany Peerbolte
Rev. Bethany Peerbolte is the founding pastor of Our Tapestry, a New Worshiping Community in the PCUSA denomination. Our Tapestry gathers entirely online using diverse digital spaces to reach people needing affirming community. Rev. Bethany's calling is to help people declutter their faith from toxic theology so they can shed shame around their God-created identity. Using platforms like TikTok, Instagram, and Youtube @RevBethany engages in the theological conversations of today to offer a progressive perspective on what it is to live a faithful life that follows Jesus.
How are you engaged in Digital Ministry?
Since September 2020 I have been making content for TikTok that presents the gospel from a progressive perspective. I strive to use humor to engage in difficult conversations and re-teach scripture that have been used to endorse hate. The presence I have on social media has grown into a ministry with weekly study meetings on Zoom, pastoral care for followers, and a Discord to build community among participants. In December 2022 I moved to Denver to begin serving full-time for this digital community. Our Tapestry is a growing digital community with expanding digital spaces that support the process of decluttering faith.
Brandan Robertson
Rev. Brandan Robertson is a noted author, activist, and public theologian working at the intersections of spirituality, sexuality, and social renewal. Robertson is most known for his work as the "TikTok Pastor", creating thousands of TikTok videos on inclusive theology which have garnered over 215k followers and 5 million views.
A prolific writer, he is the author of nine books on spirituality, justice, and theology, including the INDIES Book of the Year Award Finalist True Inclusion: Creating Communities of Radical Embrace. Robertson has bylines in publications such as TIME Magazine, San Diego Union Tribune, The Huffington Post, NBC, and The Washington Post, and is a regular columnist for Bishop John Shelby Spong's Progressing Spirit newsletter as well as Baptist News Global. As a trusted voice on progressive faith and politics, Robertson is regularly interviewed in national and global media outlets including CNN, National Public Radio, MSNBC, Hot Press Ireland, The Independent UK, and The New York Times. In 2021, Rolling Stone Magazine included Robertson in its annual "Hot List" of top artists, creatives, and influencers who ""are giving us reason to be excited about the future.""
Each year, Robertson speaks on a variety of topics across the globe and has been an honored speaker at renowned institutions such as The White House, Oxford University, and The Parliament of World Religions. In 2023, Robertson was chosen to be a speaker at TEDx Lake Superior State University. He's taught seminars for San Francisco Theological Seminary and Disciples Seminary Foundation and currently serves on the faculty of The Lakelands Institute. He has served on advisory committees and working groups for the Democratic National Convention, the U.S. Department of State, the Department of Health and Human Services, The Humane Society, and in 2020 was named a Fellow of the prestigious Salzburg Global Seminar.
Named by the Human Rights Campaign as one of the top faith-leaders leading the fight for LGBTQ+ equality, Robertson has worked with political leaders and activists around the world to end conversion therapy and promote the human rights of sexual and gender minorities. He works as a national organizer of people of faith on a wide array of social and political issues, and is a founding member of The Union of Affirming Christians, The Global Interfaith Commission on LGBTQ+ Lives, and The Ozanne Foundation US.
Robertson received his Bachelor of Arts in Pastoral Ministry and Theology from Moody Bible Institute, his Master of Theological Studies from Iliff School of Theology, and his Master of Arts in Political Science and Public Administration from Eastern Illinois University. He is currently pursuing his PhD in Religion from Drew University. He currently resides in New York City.
How are you engaged in Digital Ministry?
I lead Bible studies, create TikTok and YouTube content, and am involved in regular Instagram content as well.
Timoth Sylvia
Reverend Timoth Sylvia or "Rev. Timoth" as he is known on social media, serves the community as Pastor from First Congregational Church, United Church of Christ in Randolph, Massachusetts and has been serving in various ministry roles for nearly three decades. A graduate of Bangor Theological Seminary, Timoth has served the community as Youth Pastor, University Campus Chaplain and local church Pastor. In addition, as a byproduct of the COVID pandemic, Timoth has cultivated a vibrant TikTok ministry where he engages with a vast number of individuals, many of whom have been hurt by the institutional church in the past.
With an ever-growing passion for church history and the ways that the institutional church is shifting into the future, Timoth brings a depth of authenticity to his ministry noted by some of his colleagues to be unlike many others. Timoth's sermons, writings and conversations are often built upon an understanding that a fair amount of the healing our world so desperately needs can be found in our shared work and ministry. He makes it very clear that we, as followers of Jesus are to assist in breaking the Jesus movement out of the institutional church box and releasing it back into the world.
Outside of the local faith community, Timoth has been serving in leadership on the Conference level for nearly seven years and now serves the Southern New England Conference of the United Church of Christ as Moderator. He is a Professional Certified Coach (PCC), credentialed through the International Coaching Federation, and incorporates these skills into his work and ministry alongside others.
He has a deep and ever-growing passion for the church, the ways it has shifted throughout the years, and especially how it is navigating next steps into what many are calling "the post-pandemic church" experience.
Outside of his time in ministry, Timoth enjoys the life he and his husband, Peter, have been creating for nearly 20 years together. They, and their three sons enjoy spending their spare time at their family home in Maine where they soak up the sun and continue to be captivated by all that lakeside living provides.
Recently, an online ministry participant commended Timoth on what they felt appears to be at the core of his ministry… the ability to remind people that they are loved. To which he replied; "That's what it's all about!"
How are you engaged in Digital Ministry?
Predominantly, my digital ministry work centers around the community I continue to cultivate on the TikTok platform. In addition, I'm working with the staff of our local faith community to bolster a stronger digital ministry presence beyond streaming Sunday morning worship.
Nathan Webb
Nerd Pastor' Nathan Webb is the lead pastor and church planter behind Checkpoint Church, the fully online church for nerds, geeks, and gamers. The ministry of the church is primarily delivered via Twitch, Discord, and YouTube. Nathan is an avid nerd and firm believer in the power of digital connections. He is married to his high school sweetheart and they have two wonderful children.
How are you engaged in Digital Ministry?
Through Checkpoint Church, Nathan is engaged in discovering the ways that digital ministry can be done best so that more churches can make the leap painlessly. He has crafted a Safe Sanctuary policy specifically focused for digital safety called the Safepoint Policy.
In addition, Nathan is the founder and curator of Pixel & Pulpit, a blog and community focused on best practices in digital ministry. He is using this platform as a means to share what he learns in a more fitting way beyond the congregation of his church plant.