Your congregation and community deserve a long-term vision and plan. You can't get there alone.

Convergence has guided hundreds of congregations through the process of strategic planning. It's a process that we believe in and one that will make the ultimate difference in the life of your congregation. Through a process that is both introspective and pragmatic, you will discover how to engage your congregation and leaders from the community, and how to incorporate external demographic data to understand the people who live in the surrounding neighborhood. Through this planning process, you'll discover the themes necessary to inform your mission and vision statements, values, and strategic priorities.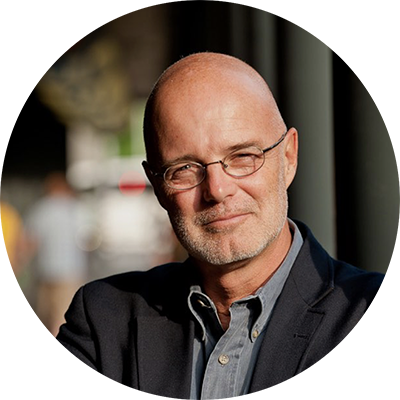 "Cameron Trimble, Convergence CEO, is already respected as one of our top church consultants and interdenominational networkers, but with Piloting Church, she also distinguishes herself as one of our best religious writers."
Although each congregation is different, and our approach in each context is unique, we do follow this general framework:
Organizational Assessment
This is a fact-driven and detailed assessment of the congregation and your community through an online survey to members, interviews with congregational leaders and interviews with community leaders. In the process, we will:
Discover the larger impact that you are making in your community through your service and outreach;
Uncover areas for further development of your ministries and programs;
Understand what makes you unique in your community;
Deep-dive into the financial goals and strategies for your congregation's present and future;
Gain clarity about your "next best step" as your church engages in its life together.

Congregational Engagement Sessions
It's important to engage a majority of the congregation in the planning process so that the process benefits from as many ideas and perspectives as possible. In this phase, we will create experiences for feedback and idea generation. We do that through:
• Facilitated small group conversations;
• Congregation-wide live webinars;
• Virtual tours of congregations around the country;
• Access to educational content on convergencecolab.org;
• Interviews with other congregations teams;
• Futures Labs and full day futuring workshops.

Futures Lab
While none of us can see the future of institutional religion, we can use our imaginations to pioneer a preferred future. To fail to do so risks being colonized by imaginations incongruent with our vision and values today. As activist and futurist adriene maree brown notes in her article titled "Murmurations: Stewarding the Future," in YES! Magazine, "we are living in a world imagined by ancestors...who didn't believe in an abundant earth and our collective power to steward it. It is time for us to imagine beyond the current oppressive construct." Imagination may be the key to our reinvention.

Most planning work takes into account past and present data. Using forecasting and foresight tools, you will try to envision the world that is emerging before you. These are best guesses if we are lucky.
A Futures Lab is an exploratory space for imagining different futures by surfacing the assumptions we hold in the present. It's a process helpful in breaking through blindspots and a poverty of imagination so that together, we architect a preferred future rather than be colonized by one.


What might be your probable future should you continue on a predictable course?
What is a desirable future?
What is the difference you hope you will be making in the world in 2070?

Strategy Formation
Throughout our work, we will be tracking the themes, goals, and ideas generated through the conversations and interviews we complete. At this point, we begin organizing our learning into a compelling and clear vision for your church. During this phase, we will clarify the mission, vision, themes, goals and values.

Strategic Plan Development
Your next step will be the creation of a strategic plan that explains your mission, vision, themes, goals and values. The goal of this document is to create a plan for your "next best steps" with a sense of a future you intend to architect for future generations of your church. The goals and strategies will be developed collaboratively with your committee/team leaders so that those responsible for completing the goals have also helped to shape them. Accompanying a strategic plan is often an implementation plan. Sometimes these look like Gantt charts. Sometimes they are as simple as a spreadsheet. This document helps you as leaders to track the work to be done and build a sense of accountability within the church. We all know that the worst experience is to develop a plan and then let it collect dust on a shelf. Working together, we won't let that happen. We will work with you to ensure that your leadership team has the support it needs to follow through on implementing your plan and adapting it to changing environments.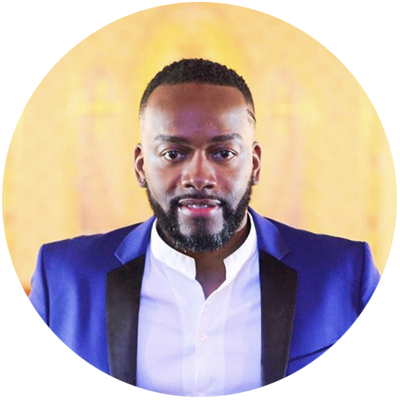 "Our church was at a cross-roads when it came to imagining our future. We are both a worshiping congregation, and we have a 501c3 for community development. We have a big vision for what God calls us to do, but we reached a place where a shift in strategy and perspective was needed. We needed help thinking through the steps of growing both of these organizations in collaborative and sustainable ways.

Rev. Trimble worked with our leadership team to outline where we are and to plan where we could go from here. We considered ideas we had never thought of before and dreamed about new possible ways of being. We realized through this process that this is what it takes to grow churches today – courageous imagination. Rev. Trimble helped us get there."