Anna Hall, Director of Research & Development
In the newest polling by Gallup capturing religious trends in 2020, U.S. membership in faith communities was below 50% of those polled for the first time in the history of Gallup polling. This is not a new trend. The rate of membership in faith communities has been declining in the US for some time, which hovered around 70% when first measured in 1937 through the turn of the 21st century. However, this is a big milestone in the ongoing trend away from religious affiliation in our country.
Interestingly, the number of Americans who think religion is increasing in importance saw a bump during the last year, although by December those numbers were declining back toward the trend line of reduced influence that began in the early 2000s. This is likely due to the pandemic, as such a pattern has been observed in other times of crisis in our nation's past.
In spite of this perception, only 30% of those polled reported attending a church, synagogue or mosque in the prior seven days. While the pandemic may have dampened these numbers somewhat, this is not far off the rate of 34% in 2019 and 32% in 2018. Additionally, when Gallup asked about remote attendance as well, 16% of those polled were participating remotely and 13% in person by December 2020.
While membership and attendance numbers indicate that a minority of Americans polled could be defined as "observant" in their faith practice, 74% of those polled indicate a religious preference. Among poll respondents, 45% identify as Protestant/Other Christian, 25% as Catholic, 2% as Jewish, 1% as Mormon, and 1% as Muslim.
Of those that identify as other or none in their religious preference, only 4% belong to a church, synagogue or mosque, down from 10% around the turn of the 21st century. Since that time the percentage of Americans identifying as other or none has increased from 8% to 21%.
Additionally, those who identify as religious are less likely to be members of a faith community, falling from 73% to 60% between 2000 and 2020.
Age is another factor in this trend, since religious membership is seen in only 36% of millennials compared with 58% of baby boomers and 66% of those born before 1946. Yet even older adults report declines in membership, which went from 77% to 66% among the oldest surveyed, and 67% to 58% of baby boomers between 2000 and 2020.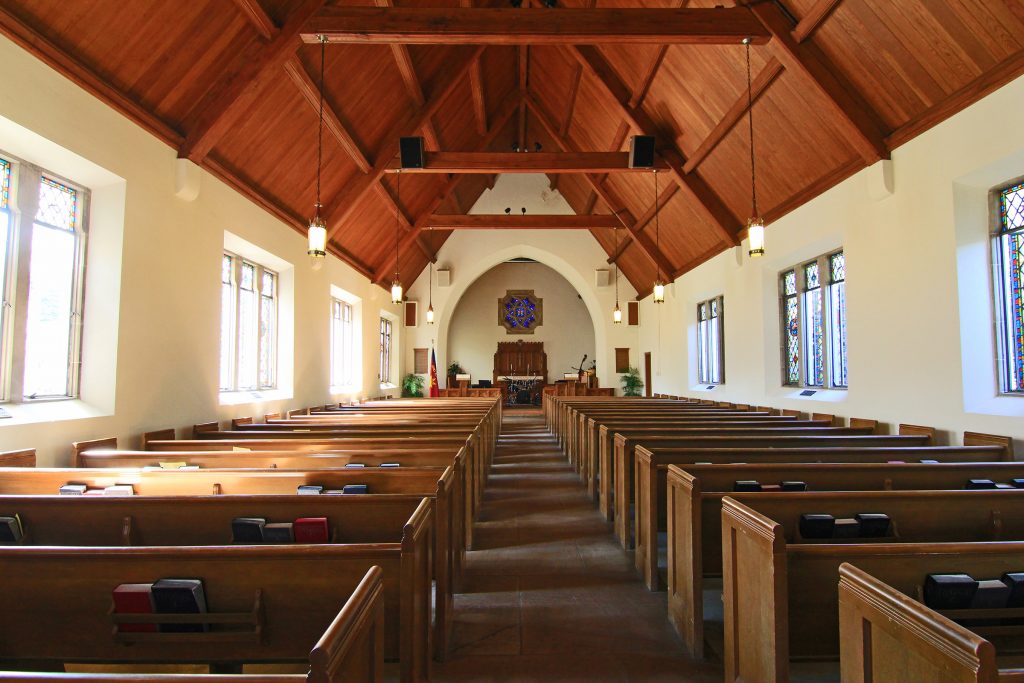 What would happen if we asked what those
followers of Jesus need who are not
connected with a faith community?
What does this mean for the congregations we serve? For many, this trend merely represents those who were "on the rolls" but not attending for years. For some, losses of attendance related to the pandemic may be permanent. For others, these declines in church membership and religious affiliation, along with the pandemic, will mean some hard decisions must be made about future viability. For denominations, these declines will likely lead to further realignments and compressions into leaner and more dispersed organizational models.
Yet, if we move beyond immediate concerns with how it might affect the sustainability of individual congregations and denominations, it is clear that many more Americans have a religious preference than maintain membership or attendance in a particular faith community. For those of us in the progressive Christian space, what would happen if we asked what those followers of Jesus need who are not connected with a faith community? Could we be open to connections that might do nothing to "save" our institutions but could do everything to build our movement for a just and generous world?
Data is an important part of understanding our faith landscape, but asking the right questions is the key to living into the future of faith. If you would like help engaging these questions in your faith community, reach out to Convergence for strategy consultation, leadership training and executive coaching.
Sources:
Brenan, M. (2021, March 29). Religiosity largely unaffected by events of 2020 in U.S. Retrieved March 30, 2021, from https://news.gallup.com/poll/341957/religiosity-largely-unaffected-events-2020.aspx
Jones, J. (2021, March 29). U.S. church Membership falls BELOW majority for first time. Retrieved March 30, 2021, from https://news.gallup.com/poll/341963/church-membership-falls-below-majority-first-time.aspx?fbclid=IwAR0U3efZ6jFLaUL7zDahBIE-p7FgYw_NvLqH1kHfF58wMf8YfO91HZUP_AU