When I turned on the evening news to see the wonderful people of Saint Andrews Episcopal Church on Martha's Vineyard in the middle of a political firestorm, I remembered that we had a special connection to this congregation. Convergence had served as consultants with them as they explored the difference they might make in their community. I was eager to hear about this experience. Here is what I learned by talking to Rev. Chip Seadale this week:
Reverend Vincent G. "Chip" Seadale, Senior Pastor of Saint Andrews Episcopal Church on Martha's Vineyard was away at a conference when he learned that Florida Governor Ron DeSantis of Florida had flown two planes full of around 50 undocumented migrants to the Martha's Vineyard airport. These men, women and children had been dumped at the small airport on the island at 3pm ET without instructions on where to go from there. Someone at the airport gave them directions to walk to the Island Community Services building, a program Chip and his congregation had helped to found.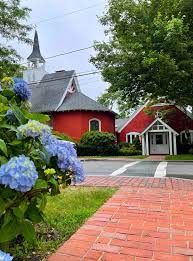 Janet, a counselor at the ICS, was just ending her day when the group walked up seeking food and housing. She immediately called Chip and said, "What can we do?" So began an incredible story of service, generosity and community action.
Chip began making calls to parishioners and other local congregations. For years, he had organized the ecumenical luncheons for the pastors in the area. These shared meals created a sense of connection that became essential in this moment of crisis. They knew each other and had a sense of trust and shared mission that made collaboration easy.
As word began to spread of the situation, volunteers began showing up to help. Then another miracle became evident.
For many years the church had helped to run the overnight winter shelter program on the island. During that time, they had trained 150-200 people in how to provide services to vulnerable people in need. So when people learned of these migrants needing help, they knew how to respond effectively. The food ministry leaders showed up with food. Shelter volunteers showed up to set out cots. Translators showed up to help with communication. Lawyers showed up to offer services. Doctors, dentists, police and fire workers – and so many others from the community – showed up and jumped in to help.
"It was an amazing thing," Chip says. "We were just taking care of people. As the Church, this is what we do." He went on to say that after four days of reflecting on this experience, "I have spent this time crying tears of joy. We simply said 'yes'. Our call as Christians is to take care of the stranger."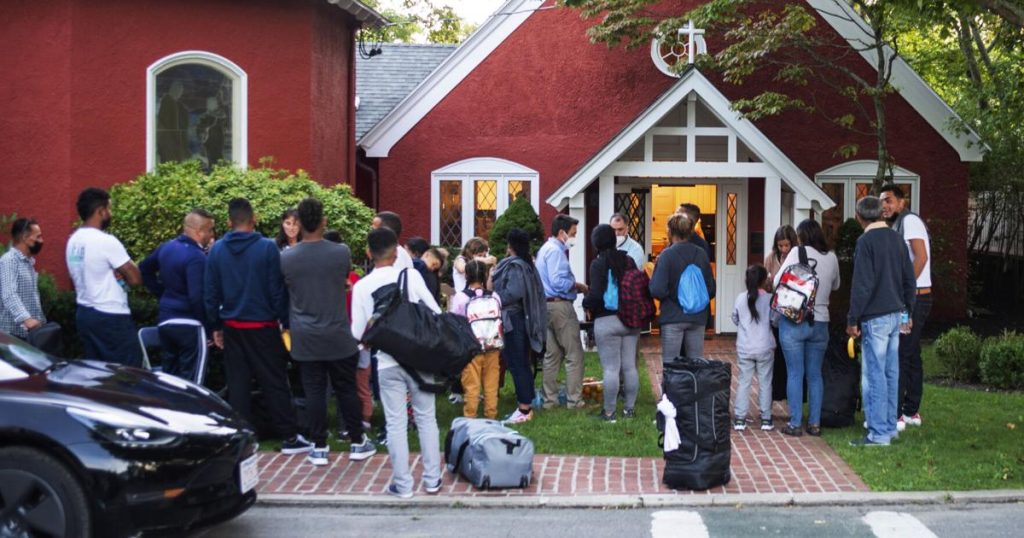 During his time as a pastor in the Episcopal Church, Chip has come to believe that the church's job is not to take sides in political drama or invest in divisions. "Good theology wins," Chip says. "If you have a theology of hate, you don't have a future. We have to show people the way of Love. This is what younger generations want from us. It's what God calls from us. We need each other."
He also recognizes that they were uniquely able to handle this situation because they had already invested years in working collaboratively together with organizations and congregations on the island. They had developed their skills and built trust within their communities. When this crisis hit, that history of trust and experience meant that the migrants were settled and cared for within 3 hours of Chip getting that call.
Chip and his congregation have been part of the Convergence network for many years now. We have been honored to provide consulting and coaching support to their congregation and could not be more inspired and proud of how they modeled grace, love and compassion in this situation. There may be days when we wonder about the usefulness and impact of the church; St. Andrews Episcopal Church and Rev. Chip Seadale remind us that we have great gifts to offer and even greater work to do.
If your congregation is interested in learning more about consultation and coaching with Convergence, contact Gregg Carlson.
___________________
A Final Thought…
Each time a situation like this emerges it invites us to learn more about the context and issues in that community. Like many communities around North America, the year-round workers in Martha's Vineyard are struggling to find affordable housing. Municipal workers, teachers, law enforcement, restaurants workers, tradespeople and more struggle to pay for adequate housing with the rise of property values and rental costs driven higher by outside vacationers. These workers are being displaced and discarded, creating a crisis in the community and a clear concern for the Church.
Affordable housing is one of the clear national issues that must be a concern of faith communities in the era. Housing insecurity robs people of dignity, stability and a sense of connection. What creative ways are people and organizations addressing affordable housing? What can your church do to make a difference?