Have you heard of ChatGPT? It is a computer program that talks like a person and can understand what people say or write to it. It can answer questions, chat about anything and even make jokes! (In fact, ChatGPT wrote those last two sentences when I asked it to describe itself in a way that a kid could understand.) It is a type of AI, specifically a language model based on deep learning algorithms. And it has become quite popular.
It reached 1 million users within a week of being released in November 2022. For comparison, it took Twitter two years to reach this number, Facebook took ten months, and Instagram took two and a half months. Within a few months it crossed 100 million users and continues to grow as people love it, hate it, or fear the potential of our new AI overlords. (Just kidding about that last one. I hope.)
But more than just asking it jokes, creating diet-specific recipes, or writing your next book report, this platform has unique potential for ministry. And so here are three ways to use ChatGPT for ministry. And three ways not to.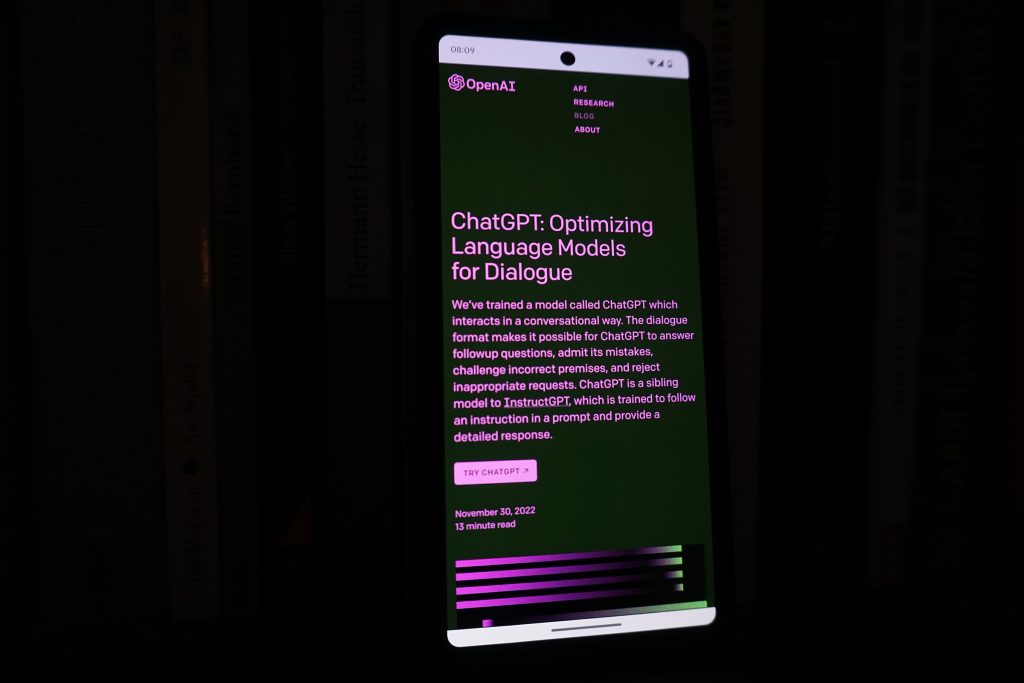 How-to #1: The Easiest Way to Tweet a Sermon
You wrote the sermon. You preached the hell out of it. But you don't have the energy to go through and find the perfect parts to share on social media. This is where ChatGPT comes in! Just ask it to create two dozen tweets and paste your sermon manuscript and watch the robots do all the work for you! Ok, not all the work, but at least enough to help filter all your brilliance into a handful of perfect pieces to share on Twitter or your social media platform of choice. Choose the ones you like best, and start posting!
How-not-to #1: Preacher-bot
While you can ask ChatGPT to write a sermon, even one from a progressive theological point of view, I wouldn't recommend outsourcing this one to the robots. As robust as this platform is in some ways, its sermons tend to feel a bit shallow and cliche (though some human-written sermons might as well!). As much as it is helpful to use this platform to jumpstart your ideation, sermons require contextual nuance, preaching your sermon to your congregation at this specific point in time.
How-to #2: What Should We Talk About?
Anyone who has led a small group knows that having a handful of discussion questions are always helpful to facilitate a deeper conversation. But how do you write the perfect questions? Paste the text from whatever you're focusing on and ask ChatGPT for ten discussion questions. They won't all be good – the robots can't completely take our jobs just yet! – but there might be a few you want to use and they will likely get you started in developing a few more of your own.
How-not-to #2: AI Will Pray With You
While it's possible to use ChatGPT to create a chatbot that someone could use to share prayer requests, simulating the experience that an actual person is responding and praying with you, the robots aren't really praying. (Or are they?!) While it is convenient and efficient to automate some tasks, praying with your congregants is more than just another to-do list. This is a way to offer a person-to-person connection, an embodied and incarnational presence, reminding them that God hears there prayers when we share our prayers with one another.
How-to #3: Say It Shorter
While you might have a longer description for a program or event on your church's website, you might want a shorter version to include in an email or to post on social media. Simply copy the full description into Chat-GPT and ask it to write a one or two sentence summary. Just be sure to include the link to the full description on your website when you share it!
How-not-to #3: Robo-theology
Sometimes you're looking for a new perspective on a Biblical text. And as easy as it might be to ask ChatGPT to tell you the meaning of a passage, these responses tend to lack any real depth (not to mention citations!). Stick with websites like TextThisWeek.com, weekly videos like The Word Made Fresh (I might be a bit biased about that second one), or pull your favorite commentary series off the shelf to find more diverse and nuanced perspectives and interpretations.
Overall, churches should use Chat GPT as a tool to supplement and enhance their ministry, rather than as a replacement for personal relationships and engagement. Careful consideration should be given to how it is used, and it should always be used in a way that respects the dignity and worth of every individual in the church community.
(Oh, and that last paragraph? It was written by ChatGPT.)