By: Rev. Cameron Trimble, CEO of Convergence
This week in San Francisco at the Wisdom 2.0 + AI Conference, author and CNN Commentator Van Jones spoke of his observations of the rise of artificial intelligence and its impact on our shared future. He offered this bottom line: We have centered computation in our culture; we need to center contemplation.
In a world dominated by screens and algorithms, where the cacophony of information threatens to drown out the quiet whispers of our inner selves, Jones' words serve as a clarion call. We stand in a hurricane of evolutionary need – first to invest in the maturation of our souls, and second, to create accessible spaces within our society that foster contemplation, reflection, and spiritual growth.
I've thought a great deal about his observation this week. I have also been reading "The Great Dechurching," by Jim Davis and Michael Graham. When it comes to spiritual formation, they point to the power of the algorithm now driving the formation of most of our culture. Quoting Pastor Patrick Miller, 
"Like every other pastor in America, I'm wrestling with a new challenge. Artificial intelligence—using neural networks and sophisticated machine-learning algorithms—is shepherding my church into the valley of the shadow of death. The algorithm, to misquote Psalm 139, has searched them and known their hearts. It tests them and measures their anxious thoughts. It has woven digital models of them in its silicon womb so it can sell their everlasting data to the highest bidder and keep them addicted to the online platform it serves."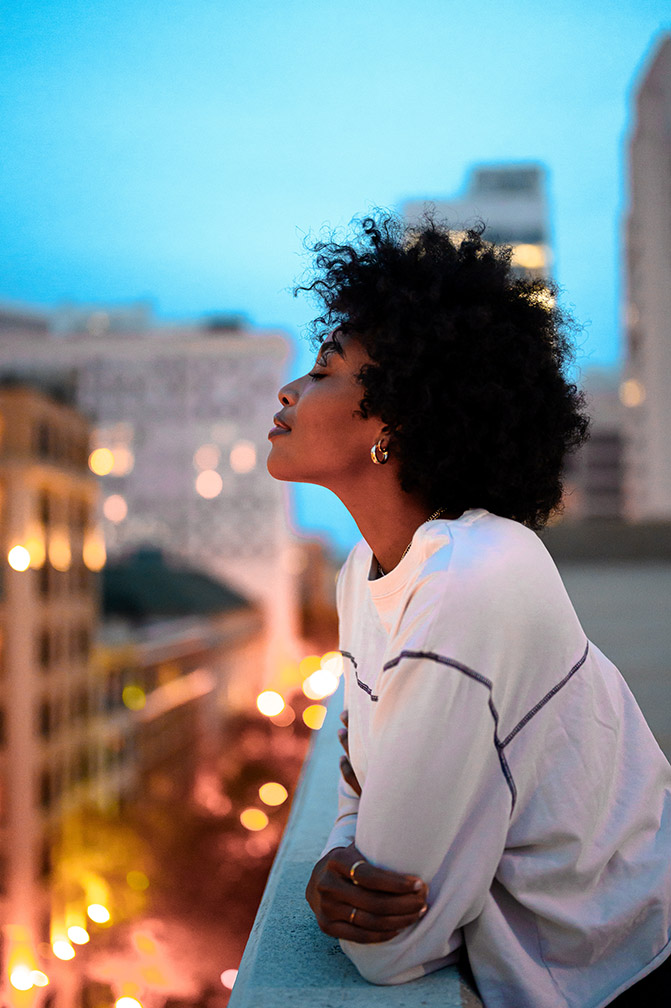 As congregational leaders, we are granted the privilege of guiding our communities toward a balanced existence, one where the digital and spiritual realms integrate in ways that make us better people caring for a sustainable planet. We must recognize that the future of our communities hinges not only on technological innovation but also on the depth of our collective wisdom, empathy, and spiritual insight.
I love the way Rabbi Abraham Heschel talks of the experience of a deeply spiritual life. He says it all comes down to a sense of awe and wonder. He writes, "Our goal should be to live life in radical amazement. …get up in the morning and look at the world in a way that takes nothing for granted. Everything is phenomenal; everything is incredible; never treat life casually. To be spiritual is to be amazed."
Creating soulful spaces within our congregations and communities is paramount. Catholic theologian, Karl Rahner, once said, "The Christian of the future will be a mystic or (s)he will not exist at all." Mystics are those incredible souls who seek the Sacred through direct experience. They are practitioners of Love, pursuing unmediated encounters with God that grant them access to deep wisdom and insight. He went on to say, "Spirituality is not a luxury, it is the engine that drives our search for meaning."
I'm afforded the blessing of being in conversation with many throughout the week. As I hear from the people in our culture who are not turning to institutional religion but passionately pursuing the Sacred, I see in them the pull of the Mystic's heart. They are seeking spaces and people drawn towards loving kindness, daily practice, and deep wisdom. Yet when they came to congregations at precious points in their lives, they were met with stale services, rigid committees, and transactional memberships. What a mismatch for the call of this age! 
Congregations reimagined could be spaces where people embark on transformative inner journeys, ultimately enriching the collective wisdom of our community. Amidst the rhythms of contemplative practice, people explore the profound questions of existence, seek understanding, and nurture the seeds of inner wisdom.
But this is the most important piece of this praxis: investing in the maturation of our souls is not a solitary endeavor; it is a communal journey. By actively participating in a shared discourse, we contribute to creating a society where the maturation of the soul is revered as a fundamental aspect of human flourishing. 
The words of Van Jones reverberate as a guiding principle for our time. The future of our communities relies on our ability to integrate the digital and spiritual realms. By creating spaces that nurture the maturation of our souls, we pave the way for a future where wisdom, compassion, and inner peace illuminate the path forward.