The down-ballot issues people of faith are watching
By Kimberly Winston, Religion News Service
The nation's attention may be on the presidential election, but there are a number of down-ballot issues of interest to religious and nonreligious voters. Here's a sampling of what's being considered and how people of faith are weighing them:
With Voting Rights Protections Gutted, Polling Places Shuttered on 'Massive Scale'
By Deirdre Fulton, Common Dreams
Voters in U.S. counties previously covered by the Voting Rights Act (VRA) will have at least 868 fewer places to cast ballots in the 2016 election than they did previously, according to a new analysis released Friday.
As election nears, Pope Francis warns against fear, building walls
By Sarah Pulliam Bailey, Washington Post
Pope Francis on Saturday condemned the political use of fear and the building of walls, describing the refugee crisis as "a problem of the world" and urging political leaders to do more, according to America magazine.
Clergy repudiate 'doctrine of discovery' as hundreds support indigenous rights at Standing Rock
By Norman Jameson, Baptist News Global
From around the country 524 clergy responded to the call of North Dakota priest John Floberg to gather in support of the Sioux Nation's attempts to stop construction of an encroaching oil pipeline near Standing Rock.
Nebraska bishop rebukes pro-death penalty group
By Catholic News Agency
A spokesman for the Diocese of Lincoln, said advertisements from a pro-death penalty group "unfairly cherry-picked portions of Bishop Conley's comments … to misrepresent the central message of our bishops: that executing people solves no problems in our state."
---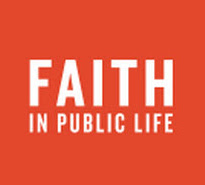 ---